Aiden Friday.
Two boys have been reported missing in Fort Qu'Appelle.
Twelve-year-old Aiden Friday and 13-year-old Nicholas Netowayasin were first reported missing on September 13 during the Treaty Four gathering.
Aiden is described as an Aboriginal male, 5'6″ tall, weighing 150 pounds with brown eyes, short brown hair with birthmarks on his left cheek left eye and on the right side of his chin. He was last seen wearing a blue shirt, Adidas track pants and a Redskins hat.
Nicholas is reported to be an Aboriginal male, 5'7″ tall, weighing 175 pounds, with dark brown eyes and short curly black hair. He has a large black birthmark on his face. The boy was last seen wearing a white t-shirt and black pants.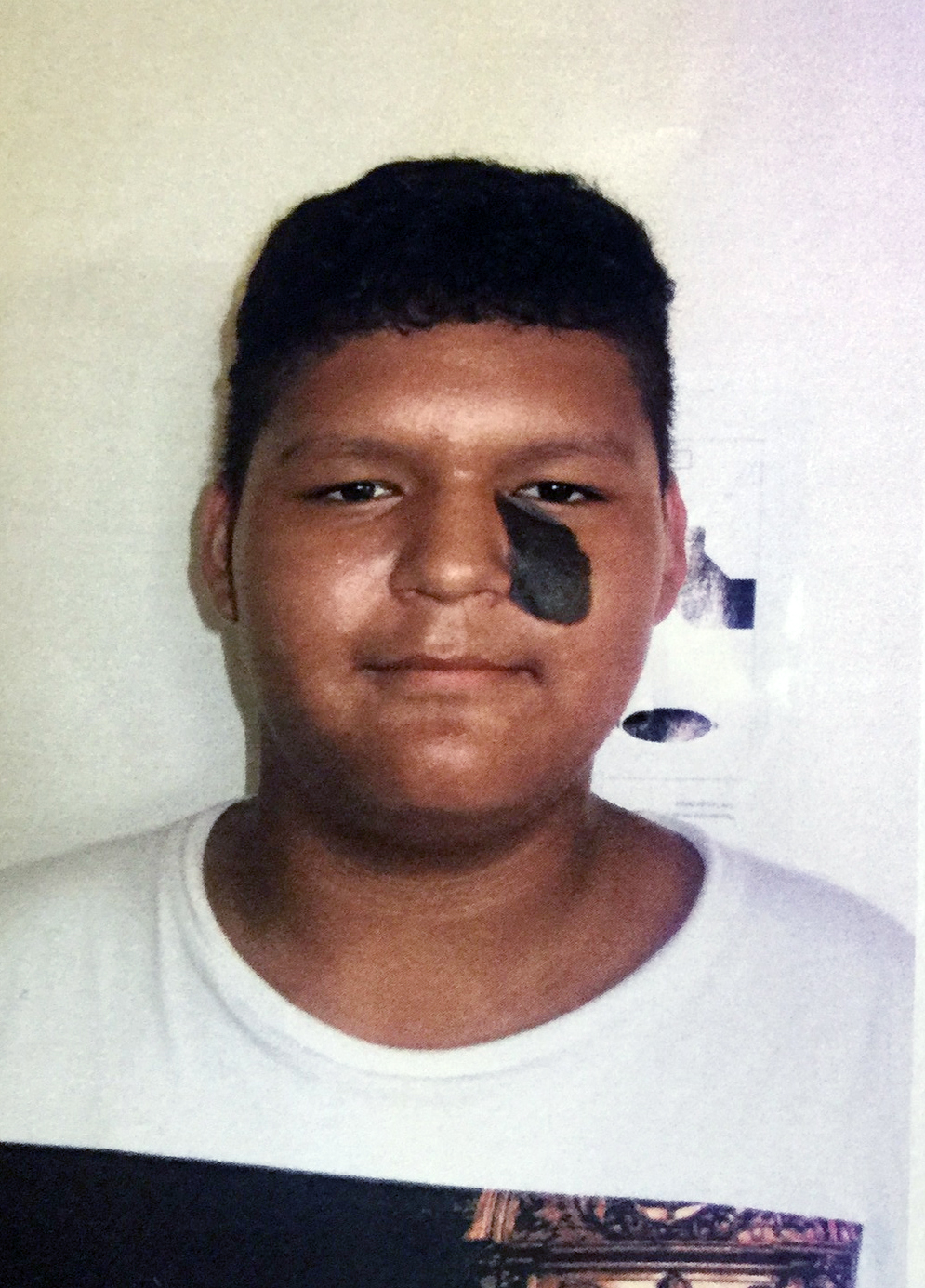 Nicholas Netowayasin.
At the time of disappearing, two other boys were also reported missing but they were soon located.
RCMP do not believe the boys to be in danger, but stress that it still important that they are found.
Police think the boys may be in the Regina area, but this has not been confirmed.
If you have information on these two boys please contact the RCMP.