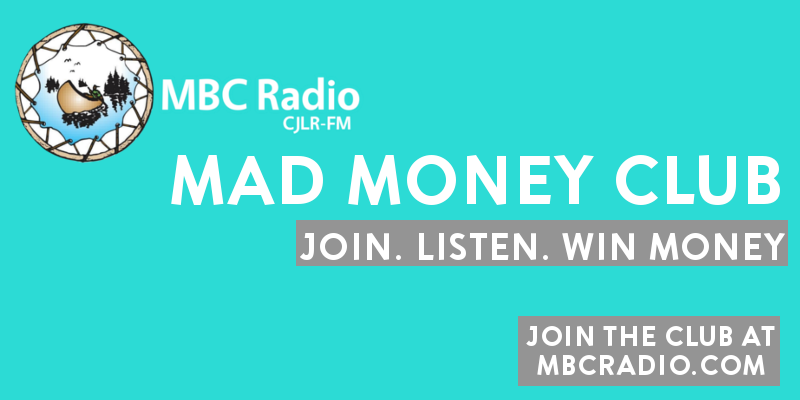 Listen to MBC Radio and make money!!! That sound too good to be true? Seriously, you can by joining the MBC Mad Money Club!
Join the club in one of two ways: Use the form below, or TEXT the word PAY to 306-425-4101 and follow the instructions. Then Listen for your name at 8:45 am, 2:50 pm, and 6:50 pm Monday Through Friday after you've joined. When you hear your name, you have 10 minutes to call back at 1-877-425-4101 to get on the Mad Money Club.
You will start off with $50 in your bank account once you are in the club.The next time we announce a new name, if they call back, you are kicked out of the club. If they don't call back, we add in an extra $25 to your bank account. That means you just hope no one will call back!
Don't worry, if you get kicked out, you leave with what you have in your bank account.
The Mad Money Club ON NOW!

Powered by:
---

---

---

---

---

---

---

---

---

---

---

---

---

---

---
GRASSWOOD GAS BAR & CONVENIENCE STORE, SASKATOON
---

---

---

---
City Centre Inn & Suites Saskatoon
---
(Please note: You must present a valid piece of ID that matches the information we have in order to claim the prize.)
If you can't enter by TEXT, no worries. Fill in the form below to be entered into the Mad Money Club
Listen to the Saskatchewan Top 5 Indigenous Music Countdown every Monday night at 6pm for your chance to win a $20 Gift Certificate to The NorthWest Company in Prince Albert. TEXT the word FURS to 306-425-4101 to enter