Monday – Friday
6:00 AM – 7:00 AM
Monday – Friday
7:00 AM – 11:00 AM

Start Your Day With Tyler J! Tyler Janzen gets you ready for another day of work, school or taking care of the kids!  The latest regional and national news & sports every half hour with David Smith starting at 6:30. Along with the very best music, road reports, prize give-aways, and your daily horoscope. Tyler also takes your calls and messages during "The Birthday Show" at 7:50 a.m. Listen for your Cree News update at 9:20 with Abel Charles, and your Dene News Update at 10:20 with Terrie Bekattla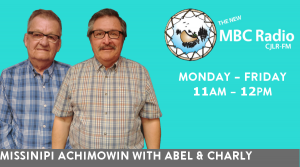 Monday – Friday
11:00 AM – 12:00 PM (Cree & Michif language)
with Abel Charles & Charly Durocher. MBC's Flagship programming in the Cree & Michif Languages featuring news, interviews, open-line segments & great music.

"Far North" Dene Honi
Monday – Friday
11:00 AM – 12:00 PM (Dene communities only)

with Terrie Bekattla. Broadcasting to the Far North & North West Dene communities in the Dene Language. Featuring Interviews, Stories, Community Events & Music.
Monday – Friday
12:00 PM – 1:00 PM
One hour of News, Sports, Weather, Community & Provincial Features including North Notes Public Service Announcements.
Afternoons with Riles
Monday – Friday
1:00 PM – 5:00 PM
Riley's show features a blend of mainstream country & adult contemporary hits with artists of Aboriginal heritage; with a special emphasis on Canadian & Indie Artists!  Riley starts your afternoon with Pick & Play/Keewatin Nogomowin (Music from the North).  Listen for the Dene News Update at 3:30 with Terrie Bekattla.  Then he kicks off Hour 1 of The Haul Home at 4pm, with a mix of Rock, Pop, Hip Hop & Energizing Country.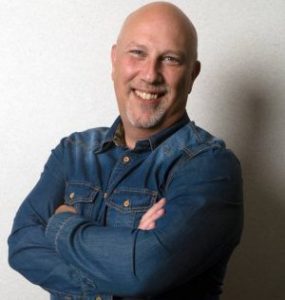 Ken Landers
Sask At Nite
Monday – Thursday  5:00 PM – 9:00 PM
Ken Landers brings over 30 years of radio broadcasting and his love and knowledge of  music; as well as stories to make you laugh, make you think and maybe even make you mad! This is one of the most interactive shows in the province. You can reach out to Ken about what's trending, bring up a topic, pick a song, and give someone a shout out. PLUS, Ken has great specialty programming every night of the week:

Monday at 6pm: Saskatchewan Indigenous Top 5 Countdown, powered by The Northwest Company, Prince Albert. Counting down the Top 5 Indigenous acts in the nation. Listen for a chance to win a $20 Gift Certificate.
Tuesday at 6pm: The Real People Playoff. Two indigenous artists go head to head. You decide the winner with your votes on Facebook any day, and through the text line 6pm-7pm Tuesday night.
Wednesday at 6pm: Way Back Wednesdays. Classics from all genres from the 80's, 90's and early 2000's.
Thursday at 6pm: Top 5 Canadian Country Countdown. Counting down the Top 5 Canadian Country songs.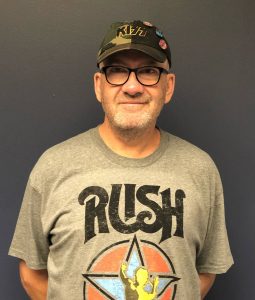 Don Barkman
Sask At Nite
Friday  5:00 PM – 9:00 PM

Another new addition to MBC's on air crew, Don Barkman has over 24 years of broadcast experience in Northern Manitoba and Northern B.C. And now he's here on MBC, taking on Sask At Nite every Friday night. Don also has some cool programming to help kick off your weekend. 
Friday At 5: The High Five At 5. Start your Haul Home with Don and the Top 5 Pop songs in the Nation.

James Young
Friday Night Party
10:00 PM – 11:59 PM
Saturday
12:00 AM – 4:00 AM
Saturday
6:00 AM – 10:00 AM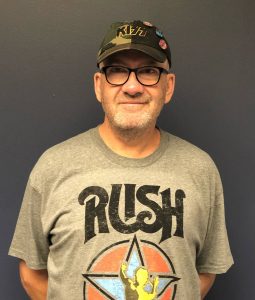 Don Barkman
Saturday
10:00 AM – 4:00 PM
Friday: 12:00 Midnight – 2:00 AM
Saturday: 4:00 PM – 6:00 PM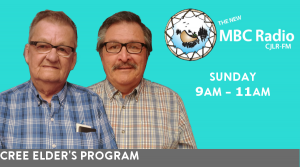 Sunday
9:00 AM – 11:00 AM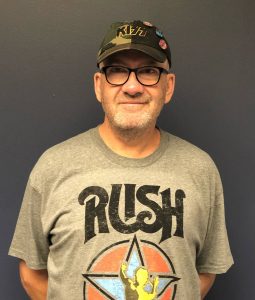 Don Barkman
Sunday
2:00 PM – 9:00 PM
Sunday
7:00 PM – 8:00 PM  (Full Network)
Wednesday
5:30 PM – 6:00 PM  (Far North Only)